The Perils of Purchasing a Perfect Paperweight!
Would you kill for your Queen? Or King?  How about for a likeness of her— A sulphide encased in fine crystal?  Would you steal from a trusted relative?
Would you kill an old gentleman in a retirement village simply for the view from his room, and steal his single remaining rare antique paperweight as a trophy?
Antique collecting in general and antique paperweights specifically conjure up a sense of the gentle and refined, a rarified world of polite manners and erudition.  Images of paddles raised silently at Sotheby's, Christies, and yes, L.H. Selman.  (Wait – did you miss our historic auction of paperweights from the Art Institute of Chicago this past September where the bidding flew fast and furious?).  For information on selling at our auctions contact http://www.theglassgallery.com/sell-paperweights/
To see the offerings of our current auction, #65, Winter, 2017, go to www.selman.com/auction.
So, with all that veneer of elegant manners and good breeding it's good to be reminded from time to time that art collectors are people too!  Just because someone has the aesthetic sense to acquire rare Clichy, Saint Louis and Baccarat crystal paperweights from either our Michigan Avenue gallery in Chicago, or from our thrice-yearly auctions, doesn't mean that they only read Shakespeare.  In fact, if they are devotees of the Bard, it is actually much more likely that they have room in their hearts for "murder most foul."  Maybe you shouldn't be showing off your "to die for" collection of fine glass paperweights to too many people!
Reinforcing this notion of being a little careful with your rare and antique concentric millefiori, mushrooms, torsade twists, crown swirls, royal sulphides, tri-color bouquets and quatrefoil garlands—all caressed into little domes of heated fine crystal—are a few volumes on our library shelves that some of you may not be aware of, and a couple of them were published by our own Paperweight Press! See all our available publications at http://www.theglassgallery.com/ Read and learn!
Unfortunately, L.H. Selman has sold out of these titles, but they are certainly worth looking out for as charming gifts to high-minded lovers of fine glass who might not otherwise become aware of the sinister possibilities that can arise, when the love of collectible paperweights is taken too far…
P.G. Wodehouse is a household name in the literary world, regarded by many to be the finest comic author of his time.  In the Purloined Paperweight, (originally published in 1967 and reprinted by Mr. Larry Selman in 1986, Wodehouse leads us on a delightful romp through the world of human foibles wrapped in a mystery over a missing antique paperweight.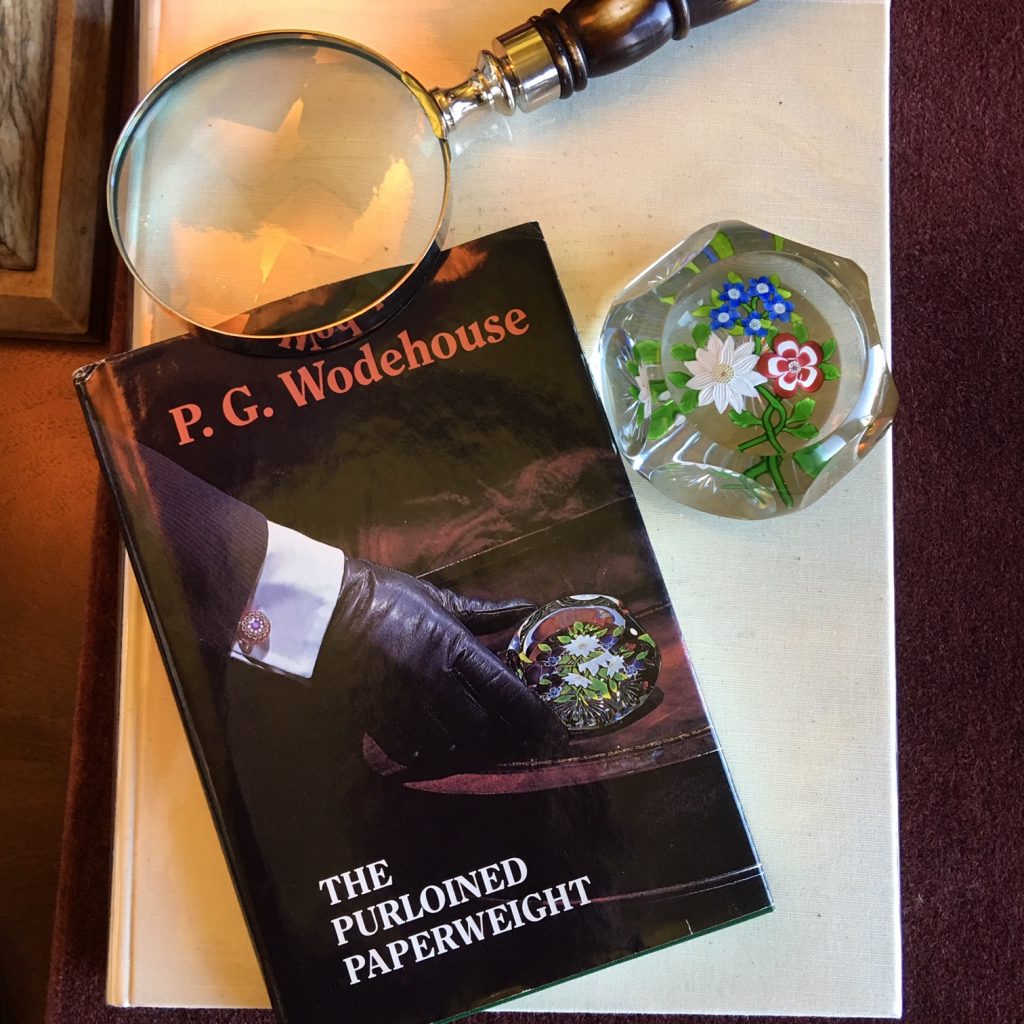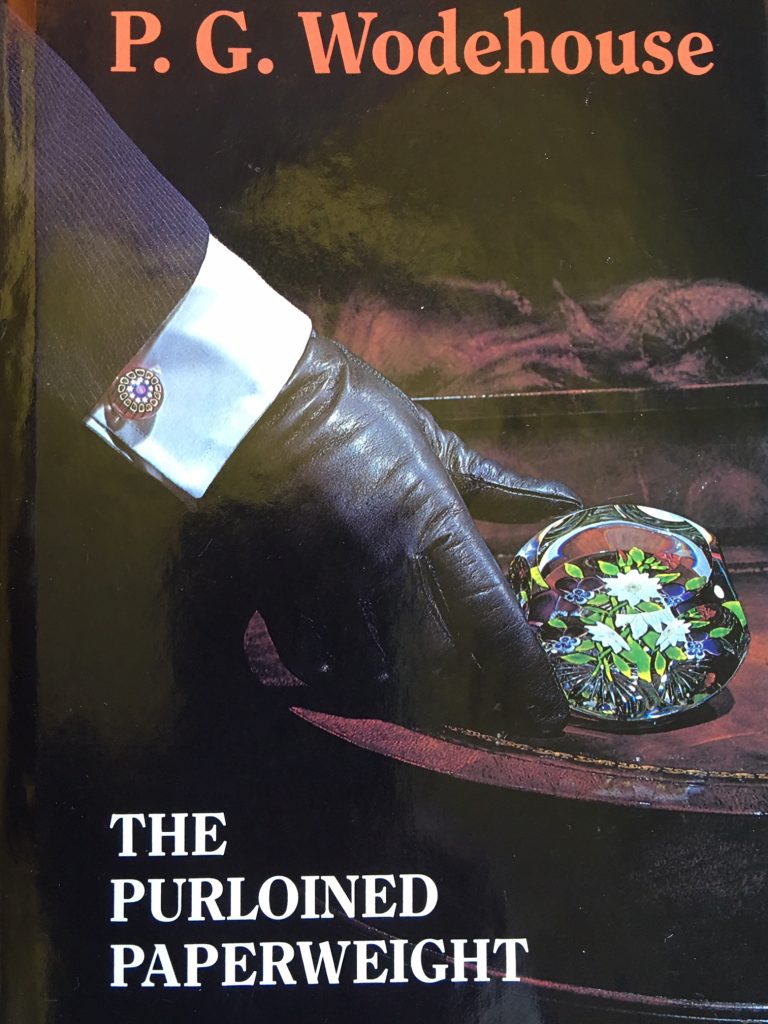 The other Paperweight Press offering, The Curse of the Imperial Paperweights (1995) comes from one of the most respected collectors and authorities in the field, Mr. George N. Kulles.  The author did extensive biographical research into the lives of many of the world's best-known and historically important collectors, and wove their stories and collections into a lively and informative entertainment that begins its narrative at Sotheby's, Chicago and weaves through several generations of paperweight lovers, all of whom made their marks on history.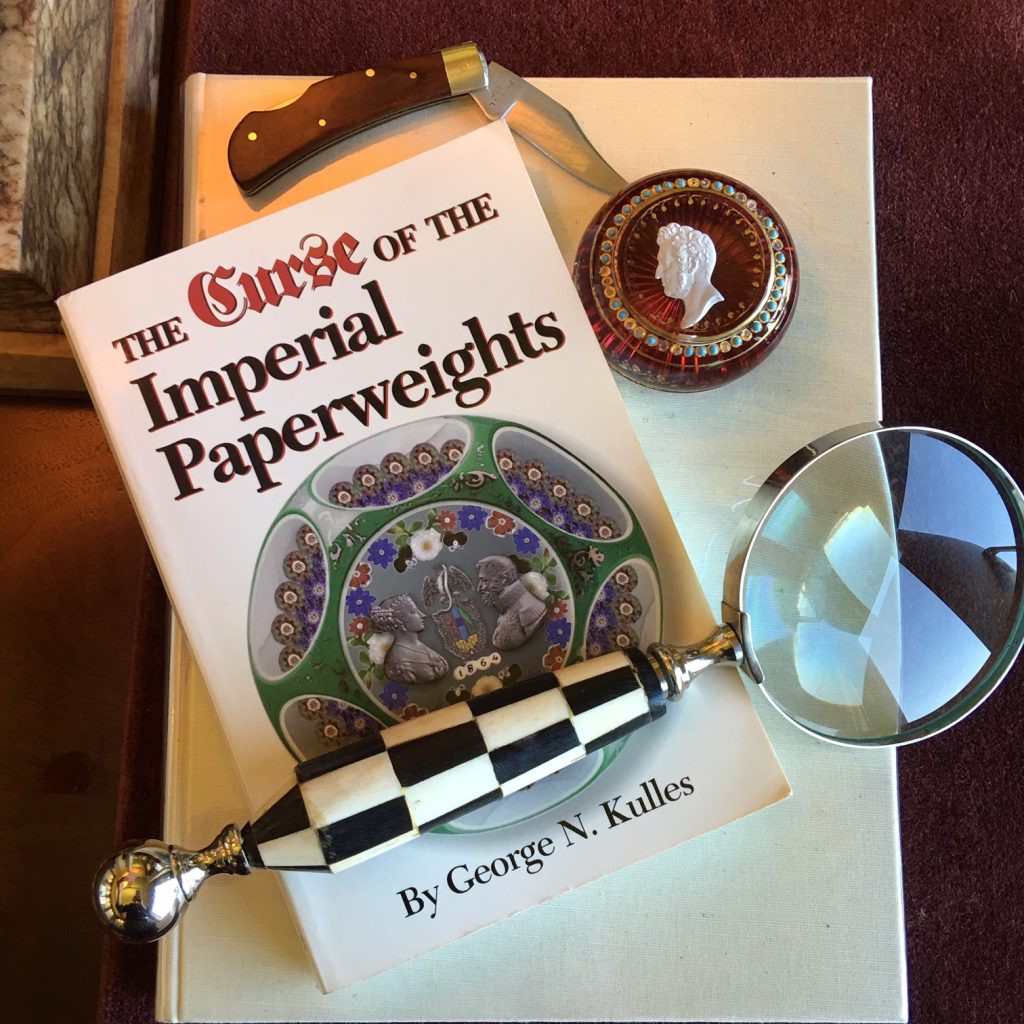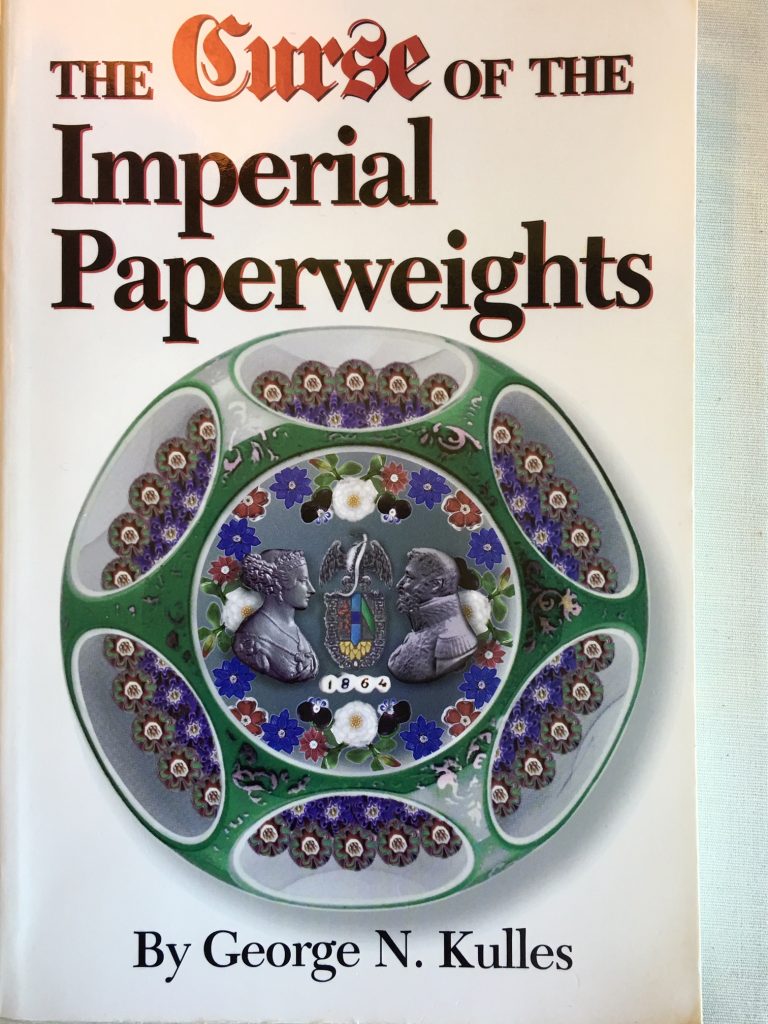 The third title, The Weight of Death (2016), is by Nicky Stratton and addresses the aforementioned black heart who just might have murdered an old man in hopes of getting his apartment and who takes his rare paperweight as a trophy!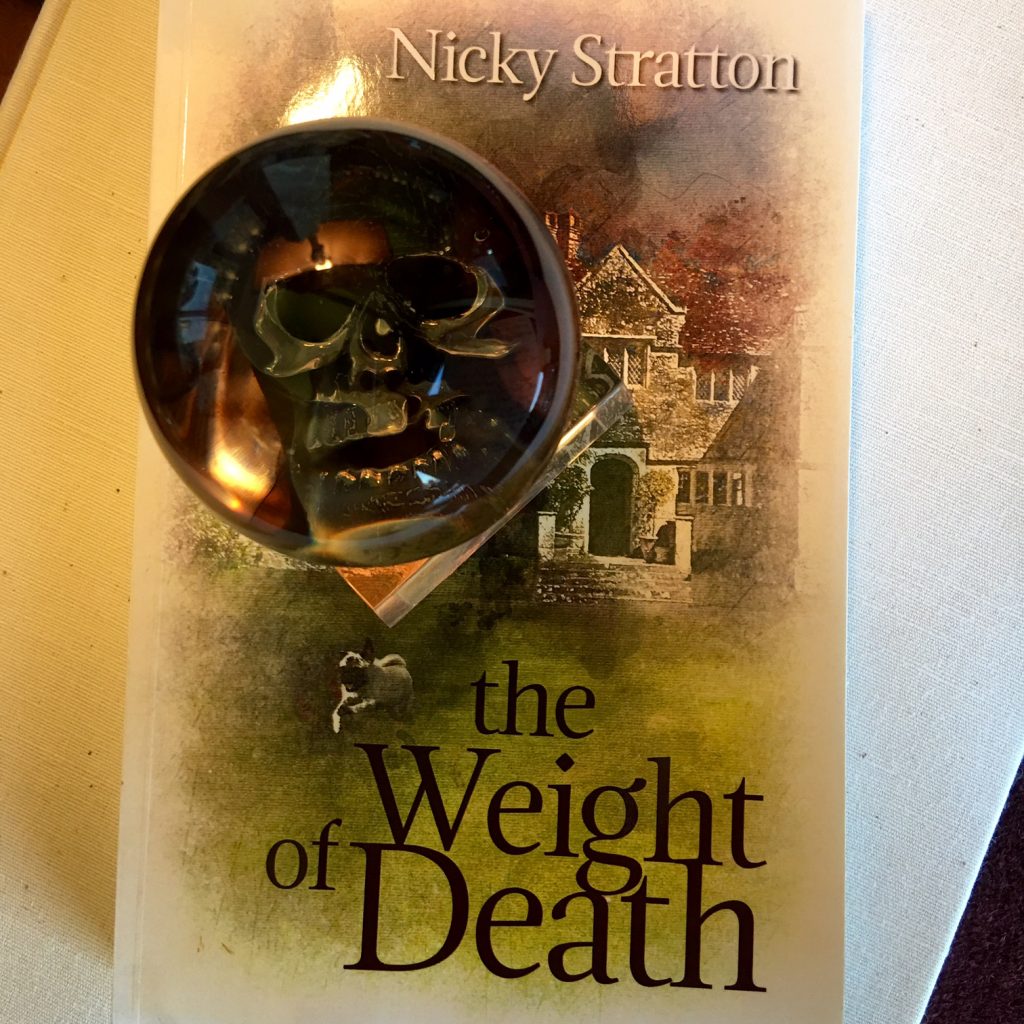 Maybe you should read these in a locked room— with your weights tucked round you…