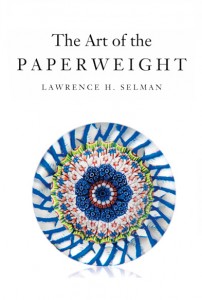 Welcome to "The Art of The Paperweight" by Lawrence H. Selman. We are starting to make important books like this one available, as a free online service to the paperweight community, and for all the newcomers who we hope will begin to share our passion for fine glass art paperweights. Look for more paperweight eBooks in the coming months. Here is a brief excerpt, please read and share as you see fit.
"It is not known exactly why French glass factories pursued the making of paperweights with such intensity and vigor during a short twenty-year period in the mid-1800s. Perhaps the factories saw paperweights as a means of showing off their glassmaking skills or as a way of luring prospective customers from other glass houses. Perhaps these objects, which contain intricate millefiori designs and carefully constructed lampwork flowers and fruit, were a way glass craftsmen could exercise their creative and technical skills and experiment on a small scale.
Whatever the reasons may have been behind the making of paperweights, we are gifted with a unique body of work, created over a relatively short period of time, which nonetheless expresses a creative and technical peak in glassmaking history.
Glass paperweights from the classic period (1840-1860) have captivated collectors and historians for many years. These works have also inspired contemporary glassmakers and artists. We are indeed fortunate to be living in a time when paperweight making is experiencing a strong revival. A new generation of paperweight makers is carrying on in the classic tradition while utilizing modern technology and infusing their work with a contemporary vitality."
by Lawrence Selman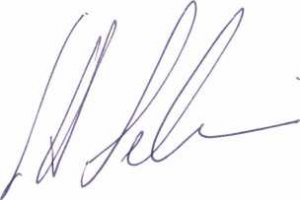 © 1988 by Paperweight Press. Santa Cruz, California. All rights reserved.
Library of Congress Cataloging-in-Publication Data. Selman, Lawrence, 1938—