American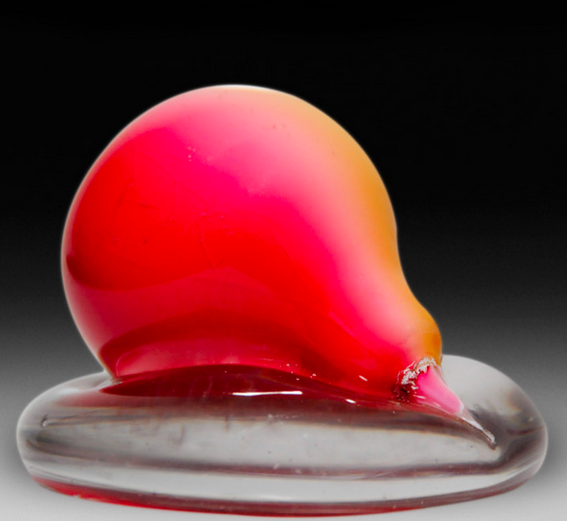 Like so many developments that were transported from Europe to America during the seventeenth and eighteenth centuries, paperweight making arrived in the United States perhaps a decade after its appearance in Europe. American glass factories became interested in paperweight production after seeing the European weights on display at the Great Exhibition in London in 1851. It is also likely that Americans traveling abroad in the 1840s saw examples of paperweights.

The first dated American paperweight that has been authenticated was produced by the New England Glass Company in honor of the Great Exhibition in London in 1851. The piece was a flat, hexagonal-shaped plaque with impressed intaglio portraits of Victoria and Albert in the clear crystal base. The following year, 1852, seems to be the beginning of serious production of paperweights at New England Glass Company, as numerous examples of weights dated 1852 are extant. Also, the company exhibited a fair number of "fancy paper weights" at the New York Exhibition of the Industry of All Nations, held in the United States Crystal Palace at Fifth Avenue and 42nd Street in 1853. American glasshouses were quick to sense a favorable public reaction to the impressive exhibit of French paperweights at the Exhibition.

Many of the early American weights were imitative of the French style—scrambled, millefiori, nosegay, and fruit weights in clear glass or on latticinio grounds. Generally American weights contained canes that were less complex in structure than the French weights. However, the American makers soon infused a certain individuality and style into their work and branched off into an astounding array of lampwork subjects.