Francis Whittemore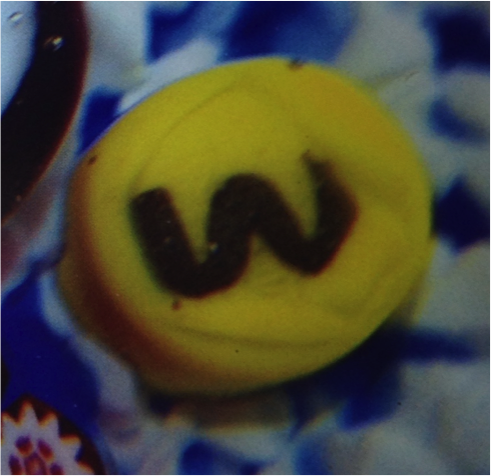 Francis Dyer Whittemore, Jr., born on January 6, 1921 in Hackensack, New Jersey, spent most of his childhood years living in the Boston area and most of his adult life in the Pittsburgh area with his wife, Lois. They have five children: Francis III, Brian, Amy, Wendy and Hannah.

Francis became interested in making glass at an early age, having been exposed to the Blaschka glass flowers at Harvard University while living in Boston. In 1938, at age seventeen, he started experimenting with glass over a Bunsen burner. While still in high school, he became skilled at making novelty glass and sold his items through local gift shops. In his second year of study at Harvard, he was drafted and spent four years in the army.

After discharge from the service in 1964, Whittemore worked as a scientific glassblower for sixteen years. During this period, he also continued to make novelty glass items, specializing in doll house scale miniatures such as vases, pitchers, goblets and animals, for which he is world renown.

In 1962, Whittemore took a position with the Salem County Vocational Technical Institute in New Jersey to teach scientific glassblowing. Unknown to him, the prospectus describing the class to his students mentioned that he would be teaching them to make glass paperweights. When questioned about this by a student, his interest was aroused and he began to develop the tools and techniques needed to make paperweights.

At first, Whittemore experimented with crimp roses, which took him several years to master. These were made upright or tilted, in numerous colors, set with three or four green leaves in a footed weight. Other objects such as perfume bottles, toothpick holders, juice glasses, sugar bowls and creamers were also made with a rose. After perfecting his rose, Whittemore taught himself to make lampwork. In 1969, he started creating stylized versions of actual flowers in rather small weights. His flowers sometimes appear in bouquets but are usually set singly, in clear glass or over a colored ground in weights that are rarely faceted. In the mid-seventies, he started a series of state flowers. Most of his weights feature flowers but a few had other motifs such as a hummingbird, Christmas candles and a partridge in a pear tree. His weights are signed with a black W on a yellow cane, placed on the reverse of the motif.

In 1977, Whittemore slipped on ice while carrying a box of glass. That accident severely injured the tendons in both of his arms, limiting his ability to work with glass paperweights. While his weight production after that was small, his influence as one of the earliest artists in the paperweight renaissance was important. Paul Stankard credits Whittemore with being a major stimulus for his career. Whittemore has lectured extensively and worked as a part time consultant to Baccarat from 1971 through 1976, teaching lampworking techniques to some of their workers. Whittemore is an artist who has shared his talents and knowledge of glass to benefit others.