Eric Hansen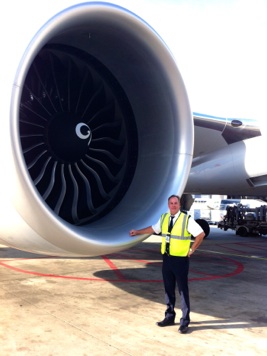 Eric W. Hansen is a glass artist focusing on encapsulation paperweights and traditional blown glass from the furnace. From his home studio in Argyle, Texas, Eric creates many floral motifs and iridescent lusters in both his paperweights and blown designs, such as vases and goblets.

At an early age, he was taught lampworking from his father, Richard Hansen. He later progressed to encapsulating these small sculptures with crystal, thus making art glass paperweights in the tradition of his uncle's, Ronald and Robert Hansen. Their creations, along with Eric's, are well-known among many paperweight collections.

While glassworking has been a passion for most of his life, Eric has also maintained a separate occupation as a professional pilot. Commissioned a U.S. Naval officer in 1984, he then earned his wings and flew on and off aircraft carriers for eight years. He is still employed as an international pilot for a major airline. On his trips, he enjoys visiting glass studios, museums and galleries around the globe.