Caithness Glass 1982 faceted "Christmas Tree" millefiori paperweight. by Caithness Glass Inc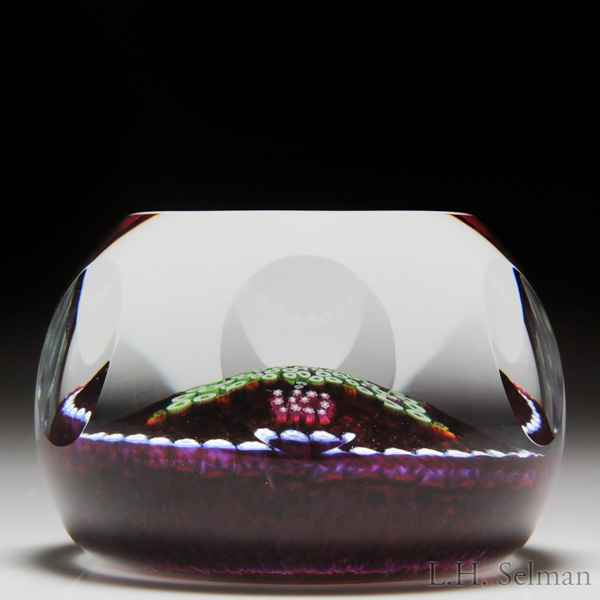 Artist: Caithness Glass Inc
Category: Holiday
Medium: Holiday
$200
Scancode: CA599

Caithness Glass 1982 "Christmas Tree" millefiori faceted paperweight, from the Whitefriars Collection. A close packed millefiori Christmas tree, with star cane decorations, is encircled by a garland of blue and white canes, on translucent ruby ground. Six and one facets. Edition #73 of a limited edition of 1000; closed at 310. Signature/date cane. Diameter 2 7/8".