Millennium Cube, a crystal cube, tilted on one corner and mounted on a square mirror base. by Millennium Cubes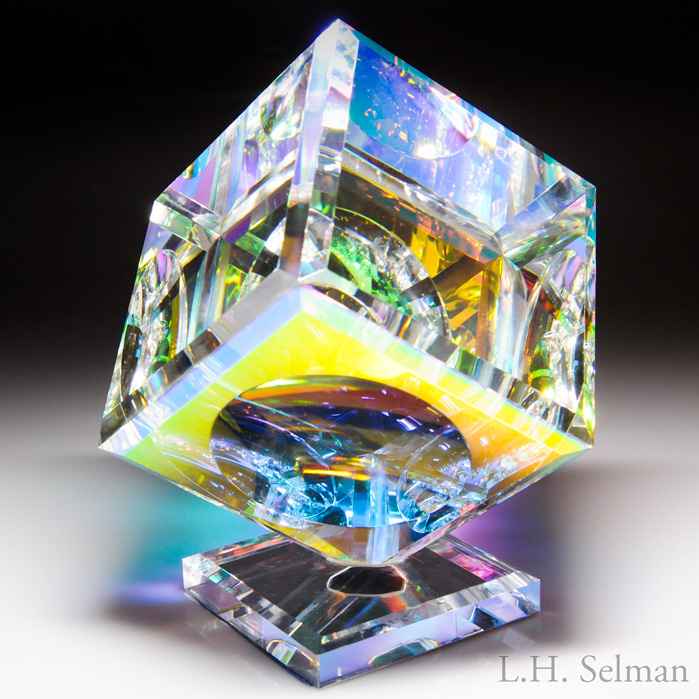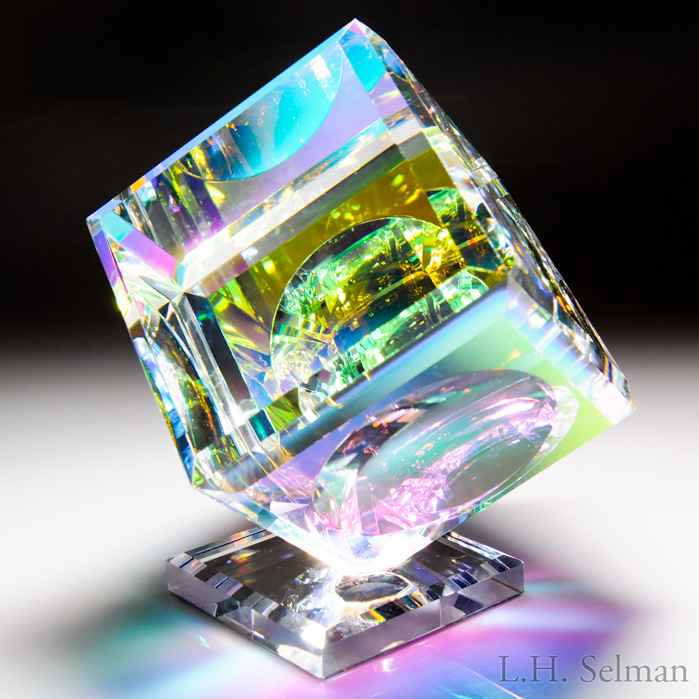 Artist: Millennium Cubes
Category: Sculptures & Vessels
Medium: Sculptures & Vessels
$200
Scancode: MC003SB

Millennium Cube is an optical crystal employing dichroic technology - whose design is based on the square uniting with the circle - an ancient symbol for bringing heaven to earth. Mounted on a beveled square mirror base. The dichroic coating is on three sides, and along with the bevel cuts and the carefully cut and polished concave circles, makes for a mercurial luminosity. Each side 3 1/8".