Baccarat spaced zodiac canes on upset muslin paperweight. by Baccarat Moderns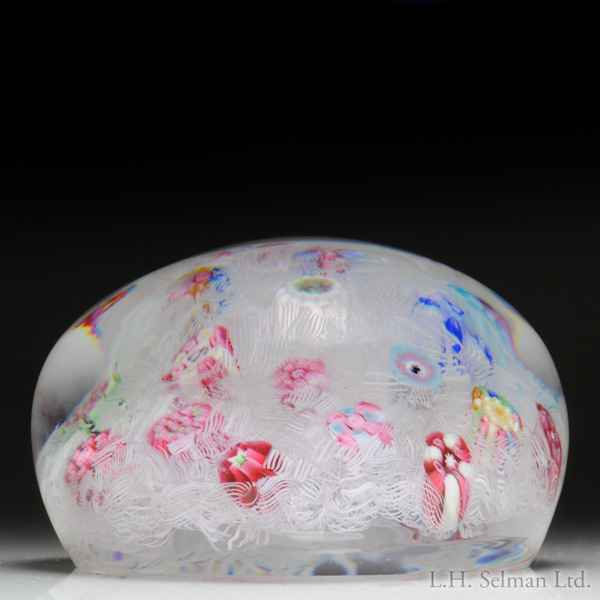 Artist: Baccarat Moderns
Category: Paperweights
Medium: Modern
$200
Scancode: BA783

Baccarat spaced zodiac millefiori on upset muslin paperweight. A spaced concentric arrangement of colorful and complex millefiori, two of which feature a zodiac cane, rests on a light bed of white upset muslin. Diameter 2 11/16".