Saint Louis 1989 "L'orchidée" red orchid paperweight. by Saint Louis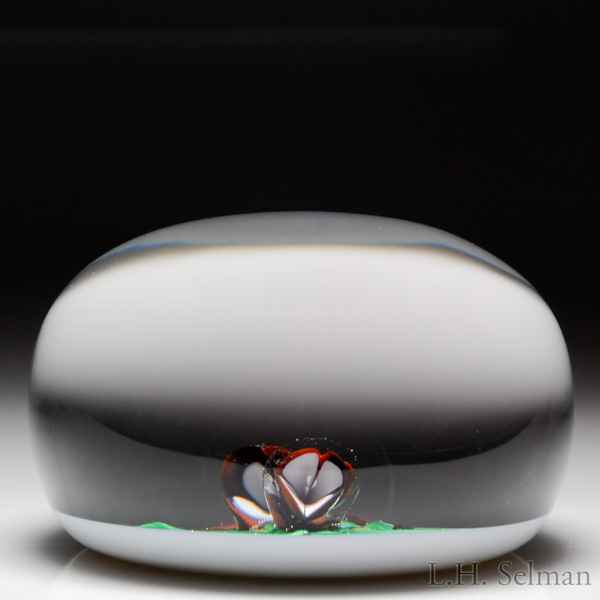 Artist: Saint Louis
Category: Paperweights
Medium: Modern
$500
Scancode: ST1127

Saint Louis 1989 "l'Orchidée" red orchids paperweight. Growing from an impressive stalk of fanning, robust, green and white variegated leaves, two deep red orchids, with white mouths, rise up, one above the other and capped by a promising young bud. Opaque white ground. Limited edition of 250. Signature/date cane. Diameter 3 1/4".