Antique Clichy three roses and millefiori chequer paperweight. by Clichy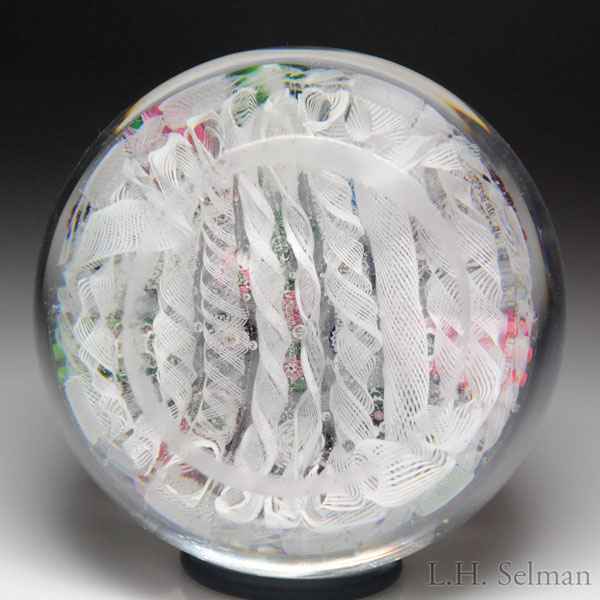 Artist: Clichy
Category: Paperweights
Medium: Antique
$920
Scancode: CL1648AL

Antique Clichy chequer paperweight. Latticinio filigree cells, results of a traditional chequer pattern, are each occupied by a single complex cane, each different in color and design from the next. Among the various canes included are a pink and green center rose, a white and green rose, on the outer periphery, and a very rare white and purple rose, again on the outer periphery. Extremely minor surface wear. Diameter 2 7/8".