Antique Baccarat close packed millefiori glass paperweight. by Baccarat Antique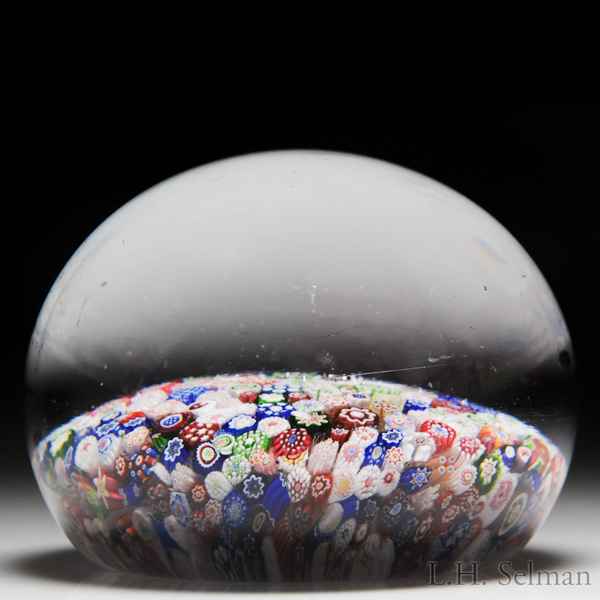 Artist: Baccarat Antique
Category: Paperweights
Medium: Antique
$3,000
Scancode: AB1748

Rare antique Baccarat close packed millefiori paperweight with an unusual "A" cane. The "A" cane is set among dozens of colorful, complex millefiori canes, including stars, arrows, a fortress, a quatrefoil, whorls, shamrocks and other complex canes. Also among the assortment is a silhouette of a horse and a rare Clichy-style red and green rose. Diameter 3 1/8".