Antique Clichy millefiori circlet-patterned paperweight. by Clichy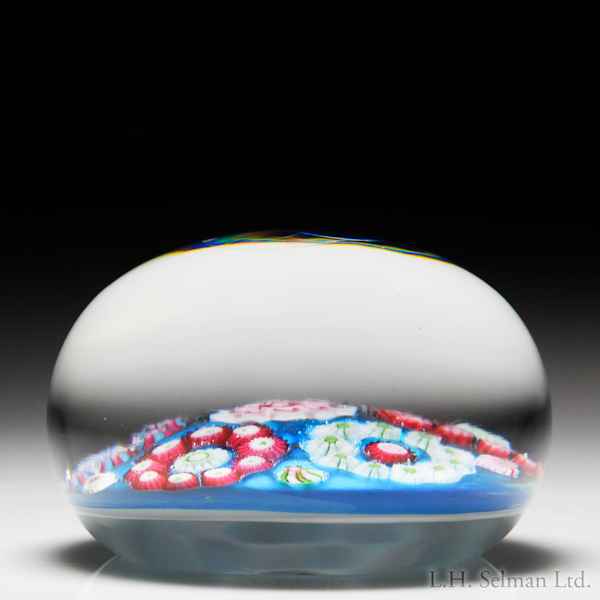 Artist: Clichy
Category: Paperweights
Medium: Antique
$1,200
Scancode: CL1371

Antique Clichy circular millefiori garland on opaque cerulean blue ground paperweight. A large white and red pastry mold cane is surrounded by a ring of five spaced circular garlands of red, white, green and thalo blue complex canes, each encircling a single complex cane, with five complex canes set on the border between the garlands, all on opaque cerulean blue ground. Diameter 3 1/8".