Antique Baccarat swan in pond facetted paperweight. by Baccarat Antique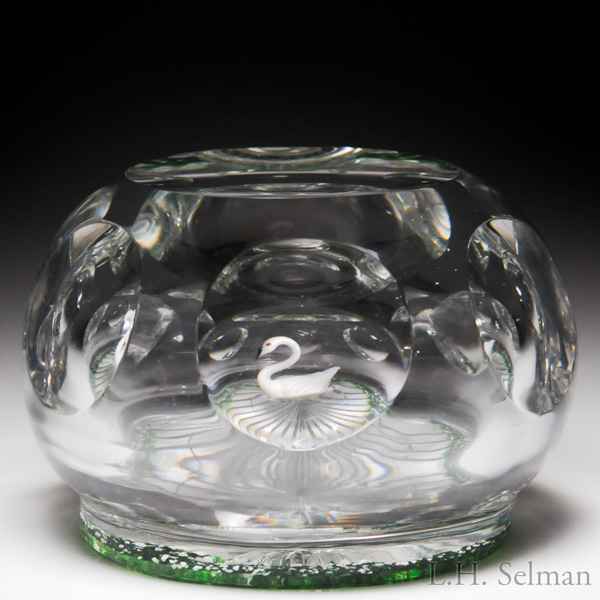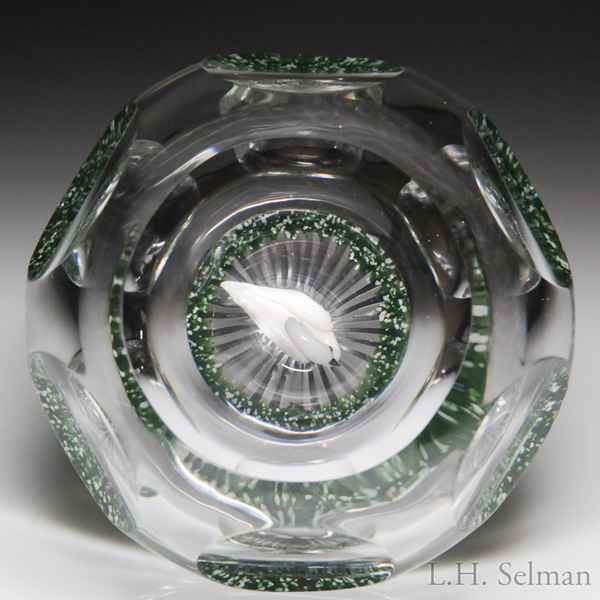 Artist: Baccarat Antique
Category: Paperweights
Medium: Antique
$4,500
Scancode: AB1733

Extremely rare swan in a pond weight. A delicately crafted white opaque lampwork swan with red eyes and black beak swims in a clear glass pond ringed with green and white jasper, alternately described as pond weeds or grass. Six and one facets with a star cut base. Small annealing crack under the swan which is characteristic of hollow weights. Diameter 3".