Saint Louis 1975 blue and orange bouquet overlay faceted paperweight. by Saint Louis Moderns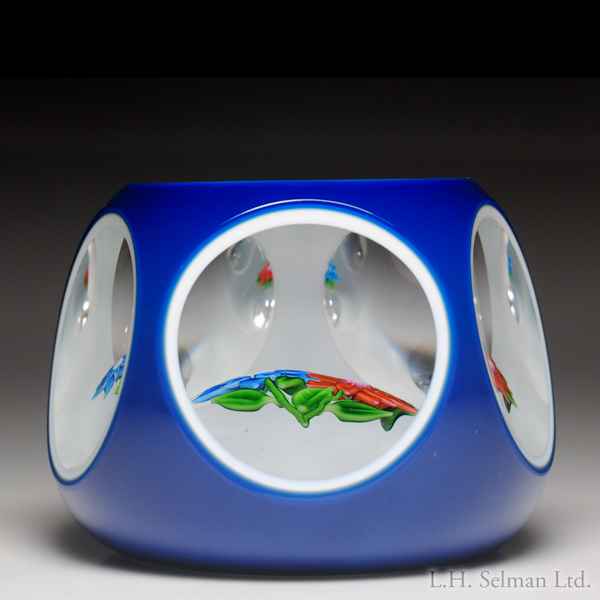 Artist: Saint Louis Moderns
Category: Paperweights
Medium: Modern
$450
Scancode: ST96.7CO

Saint Louis 1975 faceted blue overlay bouquet paperweight. Two double clematis flowers, one red and one blue, grow on stems with green leaves, over clear ground. Dark blue-over-white double overlay with five and one facets. Signature/date cane in the center of one of the flowers. Limited edition of 450. Diameter 3".