Satava "Moon Jellyfish" magnum upright jellyfish/8 1/2 - 3/4" by Satava Art Glass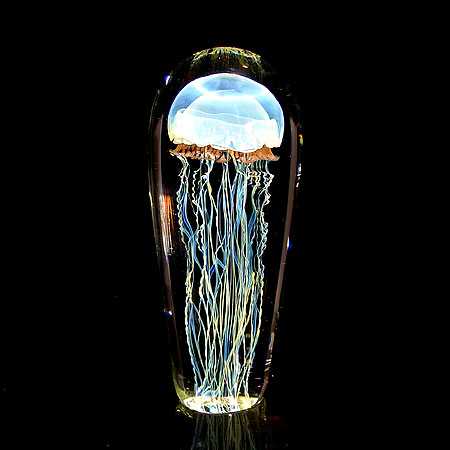 Artist: Satava Art Glass
Category: Paperweights
Medium: Modern
$1,300
Scancode: SV027

Satava Art Glass Moon Jellyfish magnum upright paperweight. The piece depicts a three-dimensional jellyfish, with a translucent body and flowing amber tentacles. Signed/dated. Height 8 1/2 - 8 3/4 (approximate).