St Louis 1994 upright bouquet in white latticinio basket by Saint Louis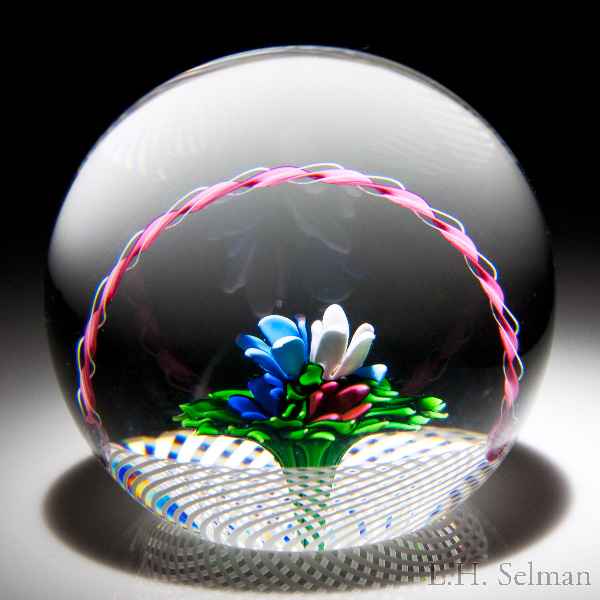 Artist: Saint Louis
Category: Paperweights
Medium: Modern
$950
Scancode: ST207

Saint Louis 1994 upright bouquet in a basket paperweight. The clear-encased piece has an upright bouquet of pink, blue, and white flowers, and dark green leaves, in a double-swirl white latticinio basket, with a white spiral-encased pink twist handle. A complex signature/date cane connects one end of the handle to the basket, while the opposing side features a pink complex cane. Limited edition of 25. Diameter 3 9/16".