Soul Glass 2008 small Steelhead Trout glass fish sculpture by Michael Hopko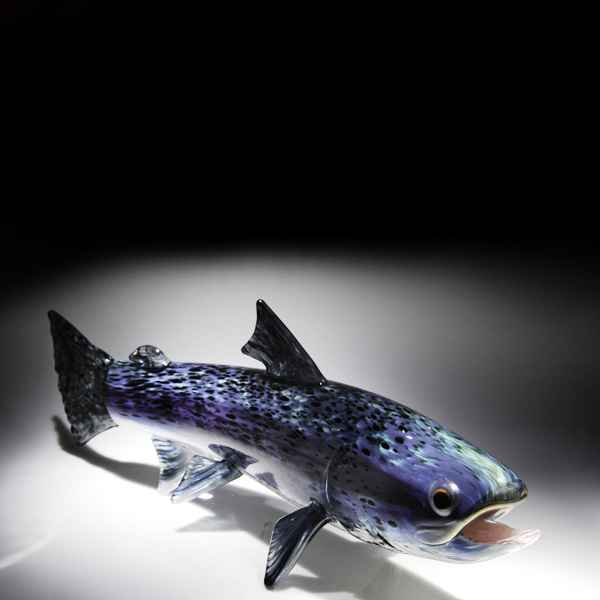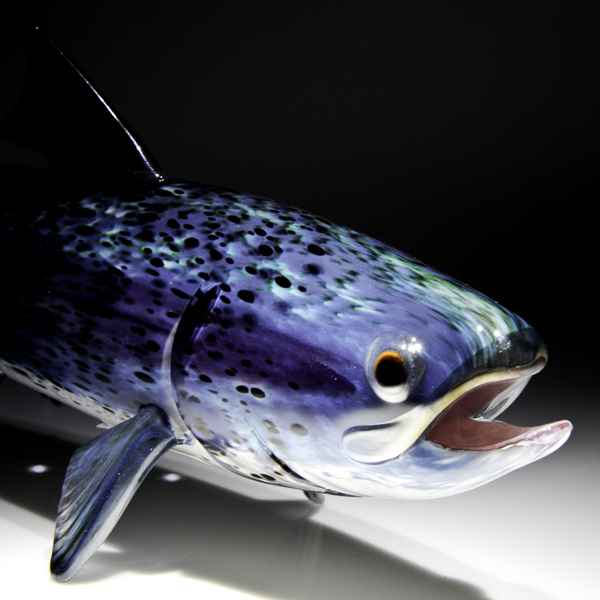 Artist: Michael Hopko
Category: Sculptures & Vessels
Medium: Sculptures & Vessels
$370
Scancode: SO041

Soul Glass 2008 Steelhead Trout small three-dimensional glass fish sculpture. The fish, in shades of blue, violet, and aqua, has a dark-speckled body and a white underside. Signed/dated 2008. Length 14".