Antique St Louis fruit bouquet on swirling white latticinio by Saint Louis Antique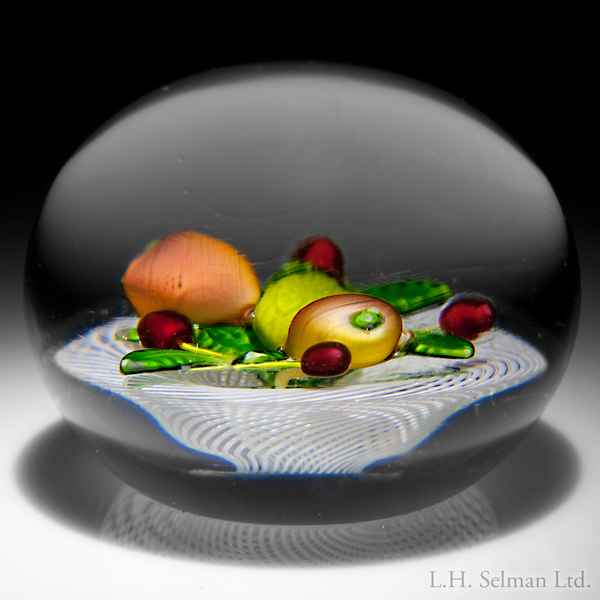 Artist: Saint Louis Antique
Category: Paperweights
Medium: Antique
$1,150
Scancode: SL830

Antique Saint Louis fruit bouquet in latticinio basket paperweight. The piece contains a blushing apple, two pears, four red cherries, and green leaves, in an informal arrangement, on a swirling white latticinio basket. Diameter 2 7/8".