Ring of Fire "Concentric Mill- efiori Implosion" small marble by Ring Of Fir Glassworks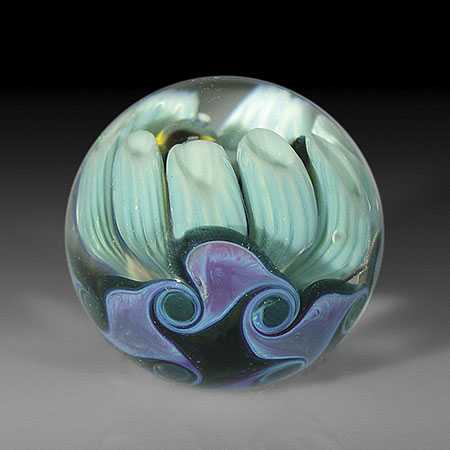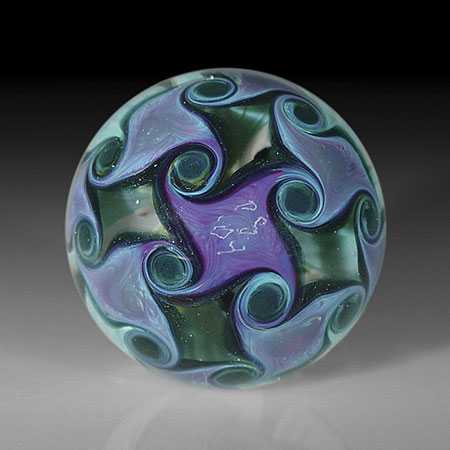 Artist: Ring Of Fir Glassworks
Category: Marbles
Medium: Marbles
$80
Scancode: RF020

Ring of Fire Glassworks "Concentric Millefiori Implosion" small marble. The interior of the piece contains a light blue hollow rod, encircled by a ring of assorted canes, and surrounded by a ring of light blue hollow rods. Half of the exterior is covered with panels and swirls in purple and teal. Signed/dated, Paul Stephan 2004. Diameter 1 7/16".