Ring of Fire "Yellow, White & Green Switchback" sml. marble by Ring Of Fir Glassworks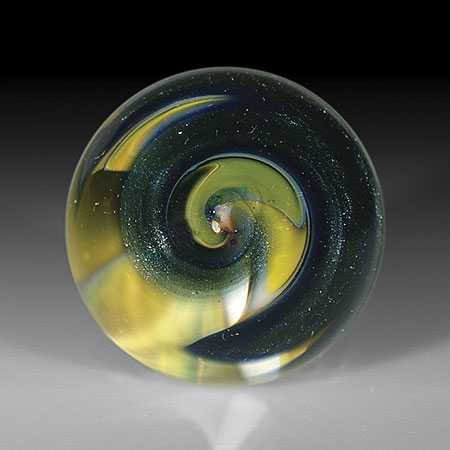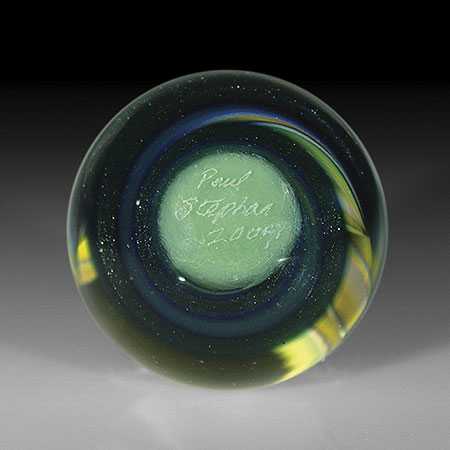 Artist: Ring Of Fir Glassworks
Category: Marbles
Medium: Marbles
$75
Scancode: RF019

Ring of Fire Glassworks "Yellow, White and Green Switchback" small marble. The piece contains alternating uneven layers of yellow, green, and white, on the interior. Half of the exterior is covered with a dark blue zigzag design. Signed/dated, Paul Stephan 2004. Diameter 1 3/8".