Peter McDougall 2008 pink flowers on black ground paperweight. by Peter McDougall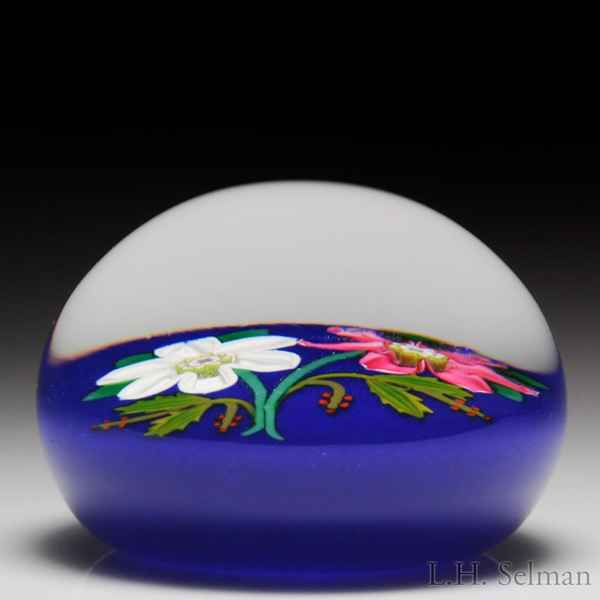 Artist: Peter McDougall
Category: Holiday
Medium: Holiday
$190
Scancode: PM161

Peter McDougall Glass Studio 2006 Christmas flowers and holly paperweight. A pair of flowers, one white and one pink, grow alongside sprigs of holly leaves and berries, on deep midnight blue blue ground. "PMcD" signature cane on the underside. Edition #16 of a limited edition of 35. Lampwork by Karen Maxwell. Diameter 2 9/16".