Orient & Flume 1992 "Trillium" white & pink flower with veil by Orient & Flume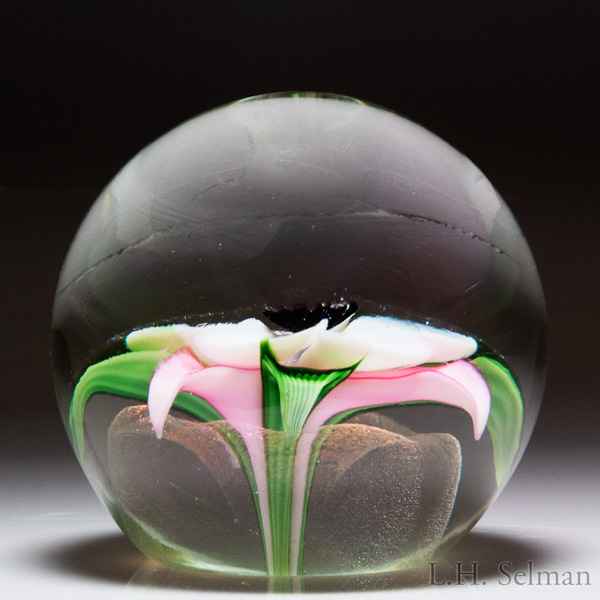 Artist: Orient & Flume
Category: Paperweights
Medium: Modern
$375
Scancode: OF538YG

Orient & Flume Art Glass 1992 "Trillium" paperweight. The upright, three-dimensional, trillium blossom has black stamens, centered by five rounded white petals, which are bordered by three pointed pink petals, alternating with pointed green leaves. The base of the flower is surrounded by a translucent iridescent veil. Signed. Edition #1 of LE of 250, by Mike Shaw. Diameter 3".