Orient & Flume 1979 "Bird with Blue Wings" clear & blue paperweight. by Orient & Flume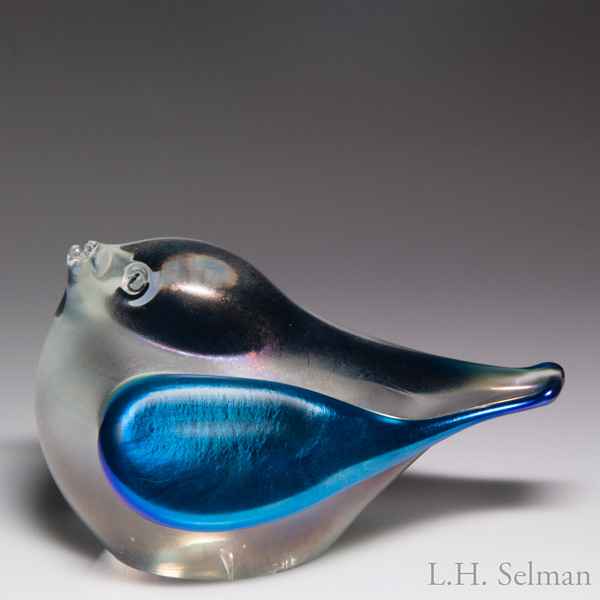 Artist: Orient & Flume
Category: Paperweights
Medium: Modern
$155
Scancode: OF426YG

Orient & Flume Art Glass 1979 Bird with Blue Wings paperweight. A three-dimensional iridescent crystal bird, with iridescent blue wings. Signed/dated. Joe Morel, artist. Height 2 3/16".