Lundberg Studios "Peace Rose" & buds in pink, yellow & white by Lundberg Studios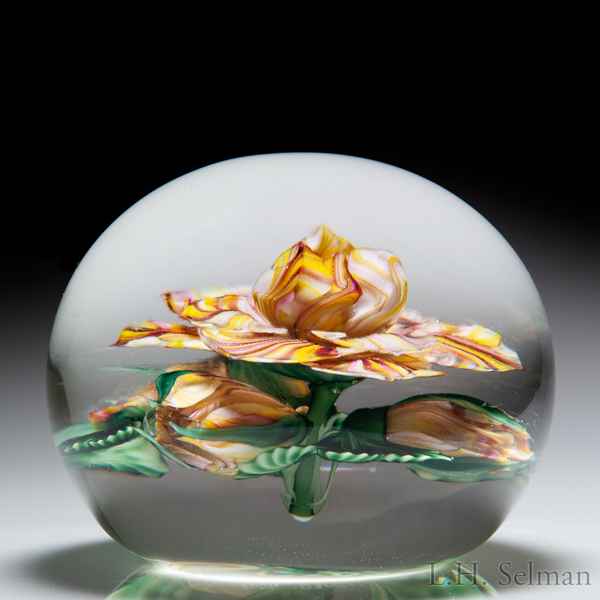 Artist: Lundberg Studios
Category: Paperweights
Medium: Modern
$880
Scancode: LS524

Lundberg Studios "Peace Rose and Buds" compound paperweight, by Daniel Salazar. The piece contains an upright rose, with pink, yellow, and white-striped petals, three radiating buds, and clusters of green leaves, on clear ground. Signed/dated. Diameter 3 7/8".