Lundberg Studios 2001 "Apple Blossoms" on cobalt blue by Lundberg Studios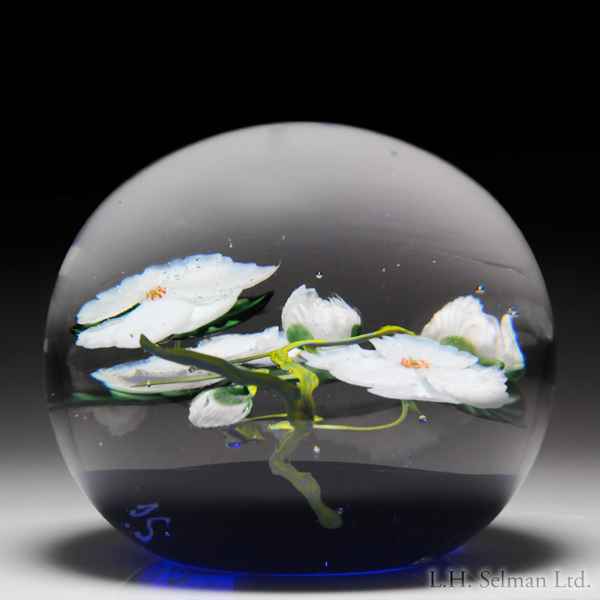 Artist: Lundberg Studios
Category: Paperweights
Medium: Modern
$800
Scancode: LS400WC

Lundberg Studios 2001 Apple Blossoms compound paperweight, by Daniel Salazar. Branches of delicate white apple blossoms, buds, and green leaves, extend over translucent cobalt blue ground. Signed/dated. Diameter 3 7/8".