Leopold "Spike" medium marble w/ivory & turquoise spikes by Kevin Leopold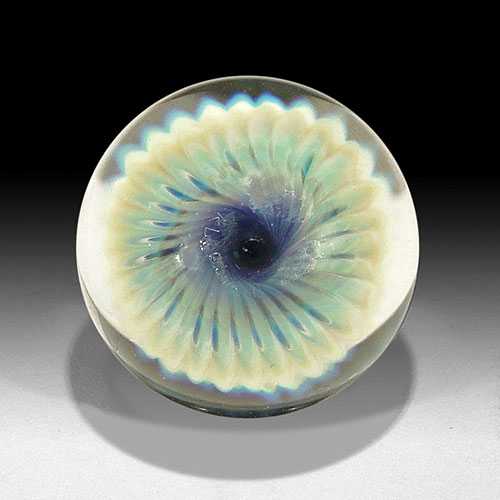 Artist: Kevin Leopold
Category: Marbles
Medium: Marbles
$120
Scancode: KL152

Kevin Leopold Spike medium marble. The interior of the piece contains a mound of close parallel rows of upright spikes in ivory and turquoise. Signed/dated 2006. Diameter 1 7/16.