Leopold "Honeycomb" small marble with orange & black honeycomb by Kevin Leopold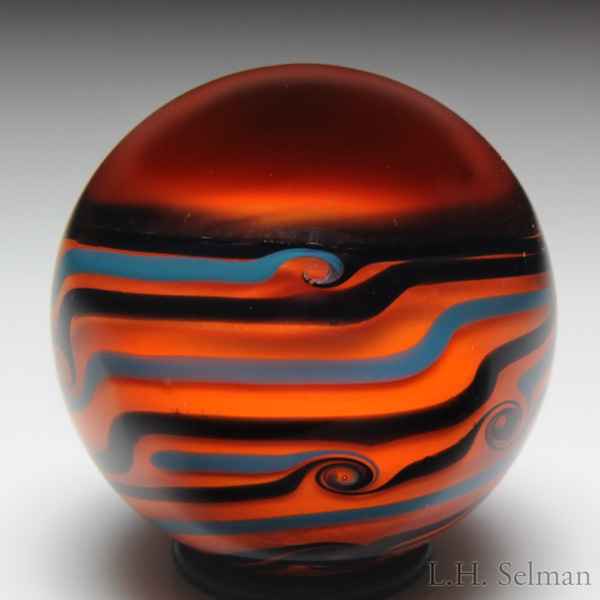 Artist: Kevin Leopold
Category: Marbles
Medium: Marbles
$90
Scancode: KL101

Kevin Leopold Honeycomb small marble, with an orange and black honeycomb design, on the interior. Half of the exterior is covered with black and teal lines and swirls, on orange. Signed/dated 2004. Diameter 1 7/16.