Leopold "Spiral" medium marble with mauve spiral on green by Kevin Leopold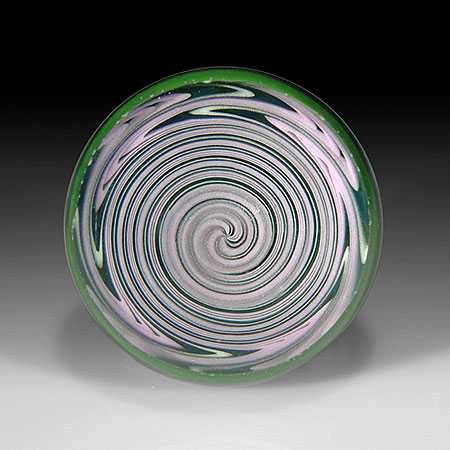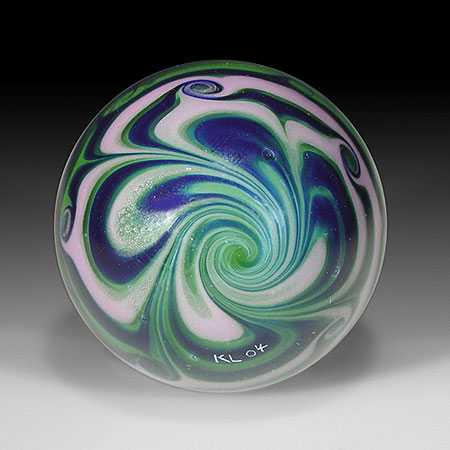 Artist: Kevin Leopold
Category: Marbles
Medium: Marbles
$100
Scancode: KL100

Kevin Leopold Spiral medium marble, with a mauve spiral design on green ground, on the interior. Half of the exterior is covered with mauve and cobalt blue lines and swirls, on green. Signed/dated 2004. Diameter 1 5/8.