Antique Whitefriars tall vase with concentric millefiori base by English Antique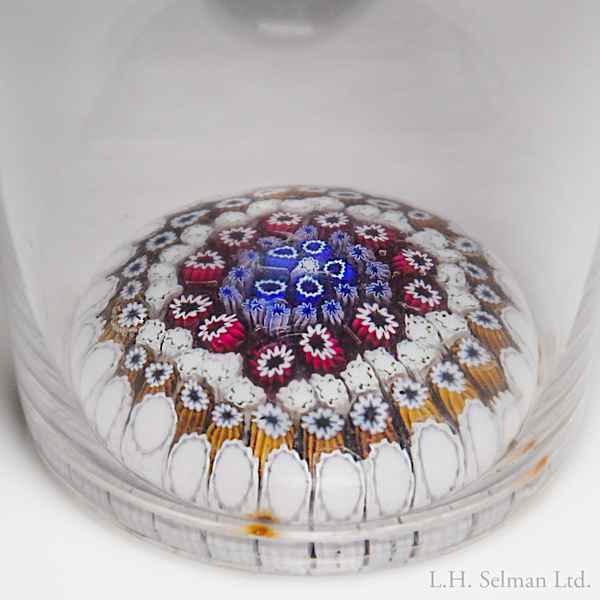 Artist: English Antique
Category: Paperweights
Medium: Antique
$500
Scancode: EN388

Antique Whitefriars concentric millefiori crystal vase. The tall, tapered vase has wide shoulders and a wide, flared rim. The base of the piece contains several concentric rings of assorted cog canes, in white, cobalt blue, red, and yellow. Height 8 1/2", diameter 3 3/4".