DOnofrio 2005 "Boston Bull Terrier & Kite" compound wt. by Jim D'Onofrio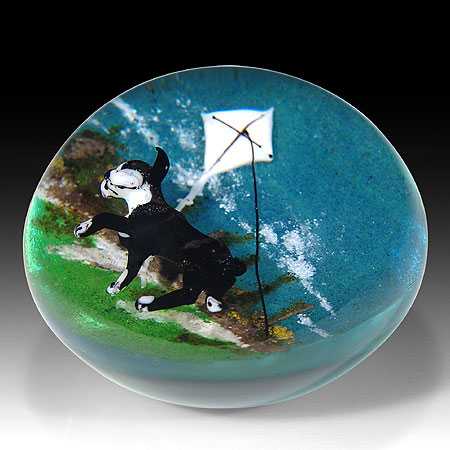 Artist: Jim D'Onofrio
Category: Paperweights
Medium: Modern
$800
Scancode: DO296

Jim D'Onofrio 2005 "Boston Bull Terrier and Kite" compound paperweight. A black dog, with white markings, runs through a grassy field, below a white kite, which flies across a blue sky, dotted with wispy white clouds. Signed/dated. Diameter 3 3/8".