Antique Sandwich decanter & stopper w/blue poinsettia by Antique American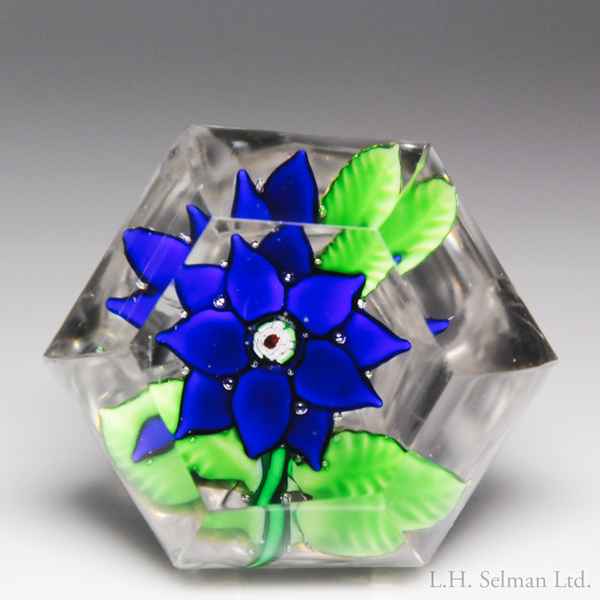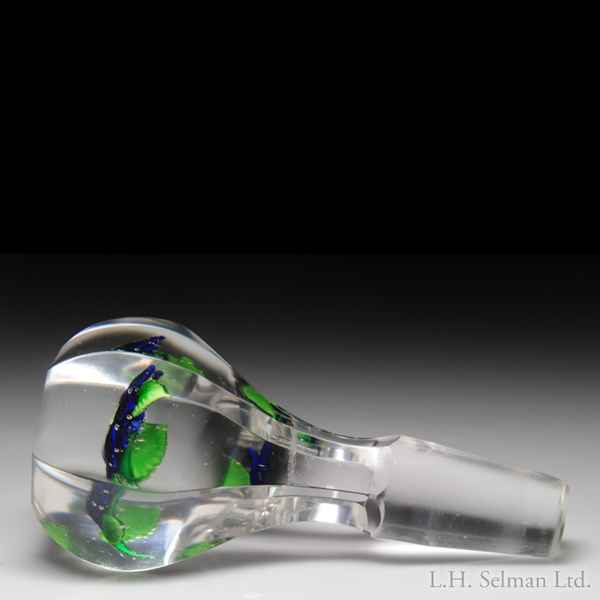 Artist: Antique American
Category: Paperweights
Medium: Antique
$3,500
Scancode: AM553

Antique Sandwich Glass Company faceted crystal decanter and poinsettia stopper. The decanter has narrow vertical side cuts, with geometric facets on the neck and a star-cut base. The faceted glass stopper contains a double-tiered cobalt blue poinsettia, with a central Lutz white rose cane and green leaves. Height 9".