Antique Baccarat faceted blue & white buttercup with garland glass paperweight. by Baccarat Antique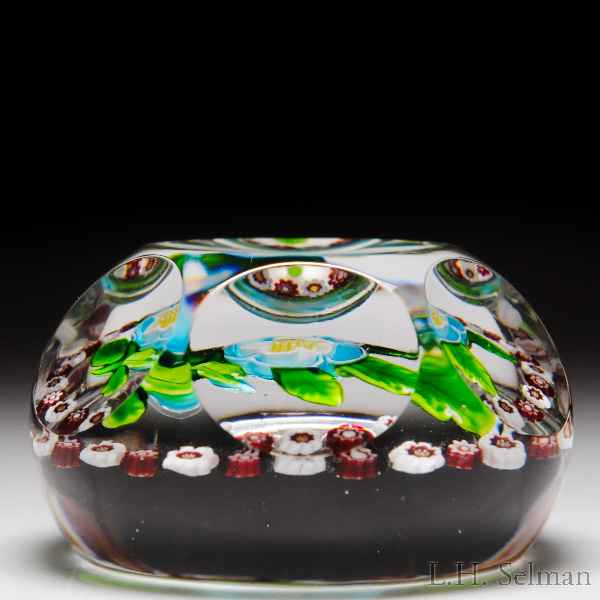 Artist: Baccarat Antique
Category: Paperweights
Medium: Antique
$3,000
Scancode: AB1611RL

Antique Baccarat faceted blue and white buttercup and millefiori garland glass paperweight. The flower, with a yellow star cane center, has five white cupped petals resting on six larger light blue cupped petals. Four green leaves border the buttercup, as it grows from a short stem, with a slender light blue bud and two additional green leaves, over clear, star-cut ground. A white and red complex millefiori garland encircles the perimeter of the design. Six and one facets. Diameter 2 1/4''.