Antique Baccarat white & dark blue wallflower with blue bud by Antique Baccarat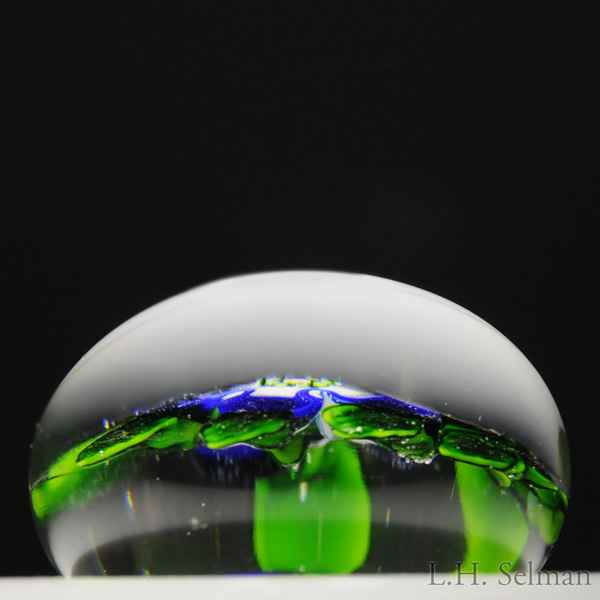 Artist: Antique Baccarat
Category: Paperweights
Medium: Antique
$1,100
Scancode: AB1489

Antique Baccarat white and blue wallflower glass paperweight. The wallflower, with five cobalt blue-rimmed white petals and an arrowhead/star cane center, blooms atop a short green stem, with a cobalt blue bud and three green leaves. Five, spaced, shaded green leaves surround the flower, on clear, star-cut ground. Diameter 2 9/16".