St. Louis 92 ruby-flash over- lay vase w/nosegay on muslin by Saint Louis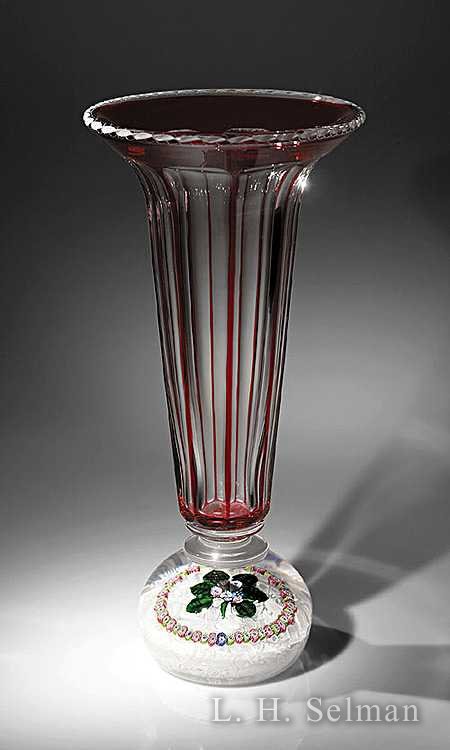 Artist: Saint Louis
Category: Paperweights
Medium: Modern
$4,900
Scancode: ST189

Saint Louis 1992 large glass vase, with ruby-flash overlay and a white torsade around the rim. The base contains a millefiori nosegay on white upset muslin. Signature/date cane. Limited edition of 75. Height 12.