Grubb/Denali "Fairy" sculpture w/fairy & dark pink flowers by Randall Grubb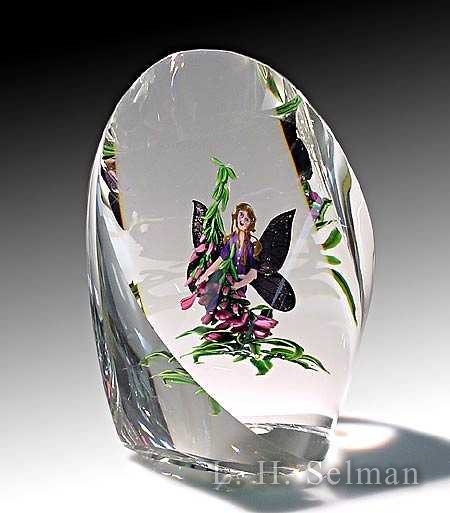 Artist: Randall Grubb
Category: Paperweights
Medium: Modern
$2,500
Scancode: RG227

Randall Grubb and Denali Crystal Fairy collaborative glass sculpture. A dark-winged fairy, with long hair, is settled among stalks of dark pink flowers and green leaves, within a wing-shaped piece of crystal. Signature cane. Height 6 1/4.