Baccarat Herbert Hoover sul- phide on cobalt blue/facets by Baccarat Moderns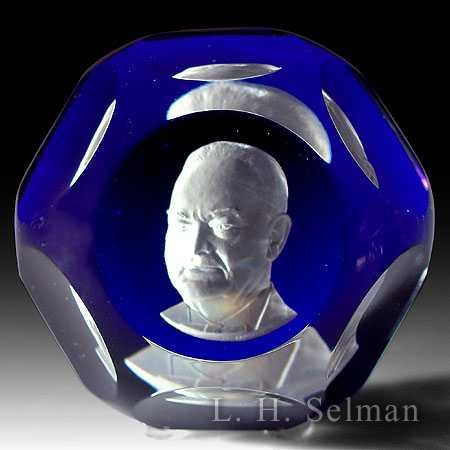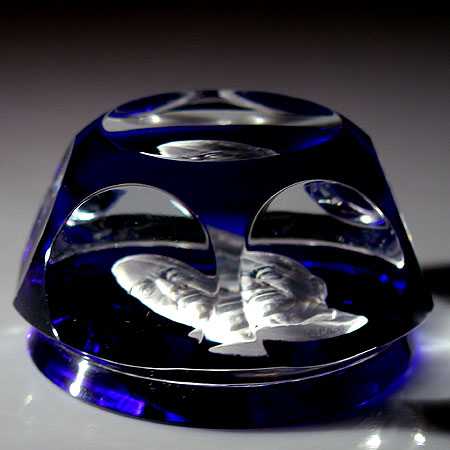 Artist: Baccarat Moderns
Category: Paperweights
Medium: Modern
$80
Scancode: BA160

Baccarat 1971 faceted Herbert Hoover sulphide paperweight. A white cameo of Hoover is centered over a footed, translucent cobalt blue base. Six and one facets. Signed. Limited edition of 2500. Diameter 2 3/4.