Welcome to L. H. Selman Ltd., the world's premier dealer of fine art glass paperweights. You can browse our
online catalog of artists
, bid in our
auctions
, or send us photos of your own paperweights if you are looking to
sell
. If you're in the Chicago area please
visit our showroom
on Michigan Avenue where we have hundreds of antique and contemporary paperweights available.
"A $40,000 paperweight? You might be surprised"
— by Mark Brown, Chicago Sun Times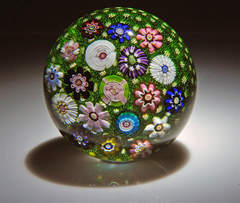 "When the clock struck 5 p.m. Monday, the attention of a highly devoted group of art collectors from around the world turned to a small shop on the second floor of South Michigan Avenue's Fine Arts Building — or more precisely, to its website." ... "L.H. Selman Ltd.'s winter paperweight auction was officially under way." ... "These finely crafted works of art have become a prized catch for collectors over the last half century, and the Selman gallery is the epicenter of their very specialized world."
"The Art Institute Of Chicago More Than Doubles Its Famed Rubloff Paperweight Collection"
— by Elysabeth Alfano, Huffington Post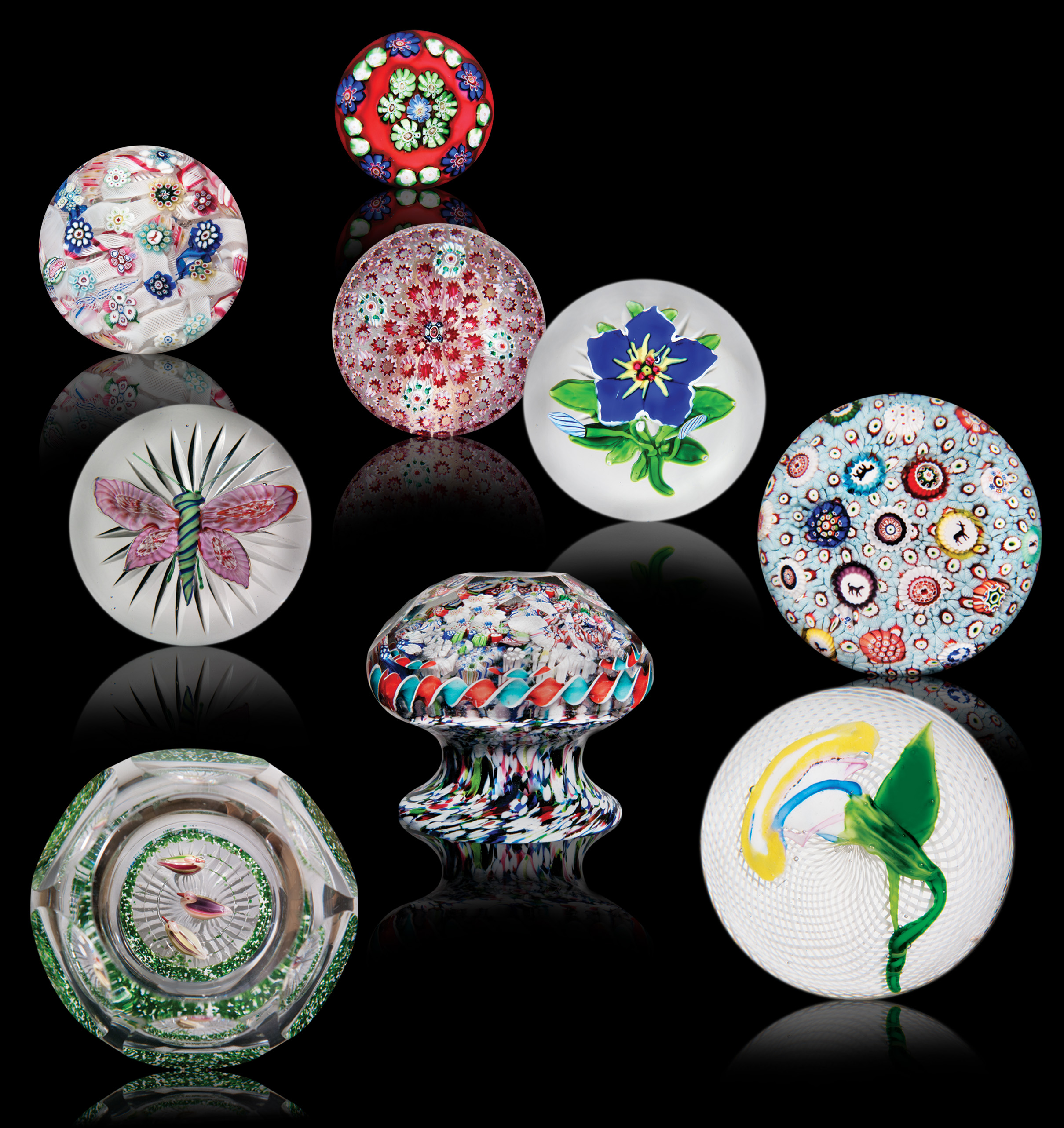 "Paperweights? Yes, paperweights! If you can't really envision what they are (or why), you are in luck." ... "Paperweights take me back to a time when craftsmanship was king"... "The weights that are the most valuable boggle the mind with their hand-made perfection and are rarer than hen's teeth."